Welcome!!
Welcome aboard to an exciting year of learning in second grade!! We'll have a wonderful year of fun and learning!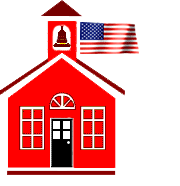 EXPECTATIONS FOR STUDENTS BEHAVIOR AND ACHIEVEMENT:
My classroom expectations:
Treat others as you would like to be treated.
Expect the best.
Ask before acting.
Minds on!
Walk at all times.
Offer to help.
Remember to strive to do your best
Keep hands and feet to yourself.
If a student chooses to ignore an expectation name stick will decrease a level.
· First Consequence: Verbal warning.
· Second Consequence: Thinking time (student will be apart from group for 5-10 minutes)
· Third Consequence: Student loses privilege (such as: sitting with group, recess, etc.)
· Fourth Consequence: Call home to parent
· Severity Clause: ffice visit (if student chooses to fight or break multiple rules)
To encourage students, I will recognize appropriate behavior with individual, group, and class rewards. Individual students will be praised for their good behavior and will be rewarded with positive notes, stickers, treats. or special privileges. On a weekly basis, groups may earn points towards a special treat for cooperation and preparation. Also, the entire class may earn pickles and kool aid, or hot chips, or treat of their choice for certain achievements as a class.